It can be a daunting task to sell an old car; a lot of work is often involved, whether a classic model or a newer make and model. You may need to clean the vehicle, make necessary repairs, and even advertise or post pictures online to find a buyer. But what if you don't want to go through all that? Is there an easier way to sell your old car? The answer is yes! This blog post discusses selling your old car of any make and model.
The best way to sell your car in Melbourne is to use our car removal Melbourne-based service. Our cash-for-cars Melbourne service makes selling your vehicle quick and easy. All you have to do is fill out a short form with your car's information, and our cash for cars Melbourne company will provide you with an instant price offer. Call us at 0434787384 and talk to our customer care executive or visit our website bigcashforcars.com.au today. 
Please read the full blog; we will show you how to make a reasonable amount from your old car with less effort.
Why Should You Sell Your Old Car To Big Cash For Cars?
1. Convenience: Selling your old car to Big Cash for Cars is one of the most convenient and hassle-free ways to sell your vehicle. We come to you for pickup, provide free towing, and you can get cash on the spot. You can sell your car in Melbourne with no effort. We do everything on your behalf.
2. Fast: If you want to sell your old car within the same day, we can do that for you. We provide fast cash offers and can usually have your vehicle picked up within 24 hours of your initial inquiry. Our team is always ready with the necessary tools. We are one call away.
3. No Fees: When you call our customer executive, they will share with you all the information. We never charge hidden fees; you will receive the total amount we quote. Also, our price is more competitive than any other care removal company in Melbourne.
4. Eco-Friendly: We use various techniques to break down cars in an environment-friendly manner. These techniques include using specialized tools, such as hydraulic shears, to reduce the amount of material that needs to be disposed of. We also utilize various recycling techniques, such as reusing parts and materials, to give the car a second life and reduce our environmental impact. Finally, we ensure that all hazardous material is disposed of safely and complies with applicable environmental regulations.
5. We accept all makes and models: We purchase all types of cars in any condition, running or not. We accept cars of all makes and models, from domestic and foreign vehicles to luxury cars, sports cars, classic cars, and more. Contact us today to get an instant cash offer for your car! We also offer free towing services to remove your vehicle from your property.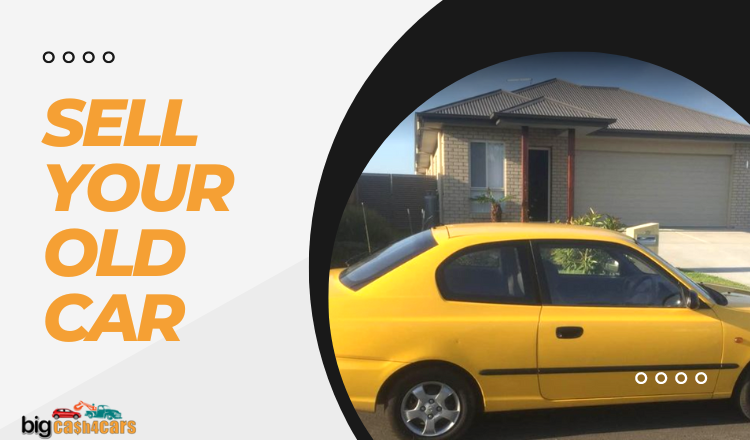 How Does Our Old Car Buying Process Work?
We at Big cash for cars follow a simple three-step process of buying any old car.
Step 1: The process starts when you either call us or submit your contact details on our website. We then ask about your old car. You only have to share essential information such as make, model condition, and mileage. Once we have all the details, our car removal Melbourne expert team will check the current market price of your old car.
Step 2: One of our executives will disclose the price and make you an offer. If you accept it, then we will move forward. Next, we will ask you to book a date when our team will reach your place. No matter where your old car is, we can remove it; all you have to do is show us the site. Our cash for cars Melbourne team has all the necessary tools and machines. 
Step 3: After our team tows your car, you must sign a few documents. If everything goes well, we will make the payment on the spot. We will give you the amount that we discussed earlier. Our car removal process is transparent. We do not have any hidden charges. We offer all our services for free.
This is our complete 3-step car removal process. If you have any queries about this, you can call us now. Our customer executive will be happy to help you.
Final Words
So now that you know everything about sell your old car quickly within the same, all you have to do is get in touch with us. We offer services for all your needs. Call Big Cash For Cars today.