Cash For Car Removals Dandenong
Big cash for cars is the only place to get a reasonable and impressive price for your old car in Dandenong. We have a team of experts experienced in towing, transporting, and recycling junk cars across Dandenong. If you have a car, we have a reasonable price for it, regardless of its size. Our cash for cars Dandenong services has a dimensional mode of doing business in all types of 4-wheelers.
Big cash for cars is based in Melbourne and covers the suburban area within a 100 km radius of the city, including Nobel Park, Keysbourge, Hallam, Doveton, Berwick Klayton, Mount Waverly and Pakenham, etc. So if you are from Dandenong, we are never too far.
Online Car Evaluation Form
keyboard_arrow_leftPrevious
Check Nowkeyboard_arrow_right
Highly Reliable and Professional Service
Cash For Cars
We accept any type and model of car and offer the best price range of cash for cars.
Unregsitred Car Removal
Get rid of your unregistered car with our advanced car removal services.
Car Disposal
We also take cars that are of no use now and take up the space in your garage. Our team of experts also works in car disposals.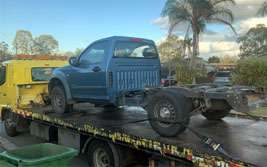 Scrap Car Removal
We have expertise in the disposal of all types of scrap cars, no matter how old.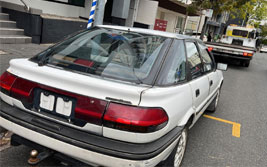 Used Car Buyer
Cars in running condition will be sold at the best reasonable price if you come to us. We also have a considerable number of used car buyers.
Sell My Car Online
We follow the modern way of selling cars online but the traditional way of maintaining healthy customer relationships.
Car Dismantlers
We also deal in wrecked cars and easily dismantle them in our scrap yard on a large scale.
Old Car Removal
No matter how long your old car is kept inside the garage, we will move it out and give you the best price.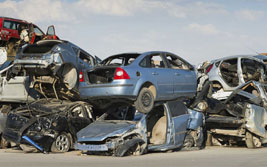 Junk Car Buyer
Cars of no use, old and junk, we will take them.
Cash For Trucks
Want to get rid of the old truck you used to drive long ago, do not worry; we also deal in that and pay cash for trucks.
Junk Car Removal
We remove any junk car that has been taking up your space for a long.
Sell My Car
Big cash for cars. Dandenong is your stop shop if you want to sell any of your used cars.
We Service at Dandenong (South East Suburbs)
Cash for Cars Clayton
Cash for Cars Moorabbin
Cash for Cars Springvale
Cash for Cars St Kilda
We proudly announce our car removal services and pick-up of customer cars in Melbourne's Southeast suburbs. We promise to offer you reasonable car prices regardless of the competitive market in any region.
For years, we have held the title of one of the best car removal services in Dandenong. It's not we that claim ourselves the best but our happy and satisfied customers that have dealt with us in the past. Buying is the secondary thing; our priority has always been 100% customer satisfaction. Once we have a deal, you can leave all the rest to us. But for that, you have to make the first move and contact us. Call us at 0434787384, or write us at Bigcashforcars.com.au. You can even get a free quote for your vehicle by visiting our website [email protected].
Experts handle some things better because they know exactly what to do and how to do it, and that's what we do at Big cash for cars Dandenong. We connect you with professionals with years of experience in Dandenong car removal services. We deal in all types of 4-wheeler vehicles and offer such a reasonable price in the first place that you would not have to go elsewhere.
How It Works
Step 1
Visit our website, and put all the details of your vehicle, including your contact number, so that our executives can reach out to you.
Step 2
During the call or visit, make sure you explain everything about your vehicle to help us evaluate your car's best price. Once the evaluation is done, we will offer you a price you can take or leave according to your wish.
Step 3
Now that you have agreed to deal with us, we will have a pick-up date when our team will reach your destination and tow your vehicle. After examining it, we will pay you on the spot.